The Honeymoon Sweet!
We have been very busy since Shannon arrived, but Wendy and I have finally decided to take a honeymoon for our third anniversary in 2009! We will be going to Ireland! It is the one place on earth I've been trying to get to, but things have always gotten in the way. I'm hoping that I am not hit with bad luck this time around, as I was in 2001. Boy that was a rough year...
The trip is still in the planning stages. We're not sure exactly when we'll be going,but the plan is for March of 2009. It will also be a business trip for my photography business. We have been encouraged to go with a tour group our first time, but that could affect the freedom that we need to do a few things while we're there.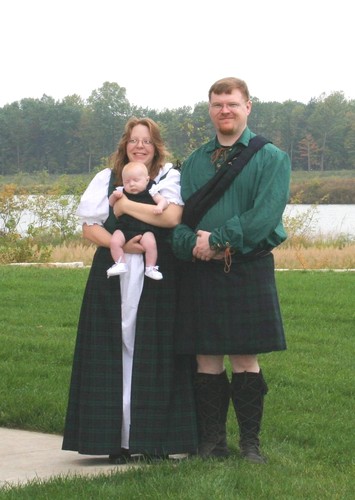 So, what is the latest?
Wendy and I are very busy these days (this is the first real update I've done to the website since Shannon was born, and she'll be 19 months old this week)! Wendy works a lot of hours, and I try to juggle taking care of Shannon, resting up after work and trying to start a photography business. M in-home office is coming along slowly, but it is getting there.
Shannon is growing up so quickly! She's such a beautiful little girl now. Though she does not speak English much, she is fluent in baby talk, and is quite talkative. Such a sweet little girl!
Presenting Michael, Wendy & Shannon Drouillard!
This photo was taken between raindrops at our wedding reception on September 23rd, 2006. The weather got quite severe later on that day. Luckily we were home by the time it got really bad. Not many showed up to the event, but it was a nice time nonetheless!
Future Site Goals
I want to have this site as a directory for my other pages, such as my photography page (currently my cemetery page), my Civil War page (currently has issues), my Main AOL page (Winter Wolf's Lair, which I want to get rid of by finally getting a better ISP), and of course my famous Redhead page, plus new pages, such as an Irish page, an Ever Quest page (gotta post some pics of my characters, plus friends of mine and cool pics that I have taken or gathered from others), and a lot of family stuff. (I realize that the previous sentence is an English teacher's nightmare, but I really don't care!) I have been working on a memorial page for my Uncle Mac, dedicated to fallen police officers. This is actually the page idea that sparked to whole thing.


Send an email
Site Of The Week

I thought I'd try something new. My friend, John, just published his website today, so I figure this would be a good place to put the link. It'll probably be "Site of the Week" for months, primarily because I'm working 50+ hours each week and have little time for anything else. I helped John with an Irish shop last March, and it was a lot of fun (of course, we were each putting in about 70-80 hours per week then). He has perhaps the best prices around for a wonderful product. It's a great idea for gift-giving, fund raisers, community activities, family reunions/large gatherings, etc. Take a look!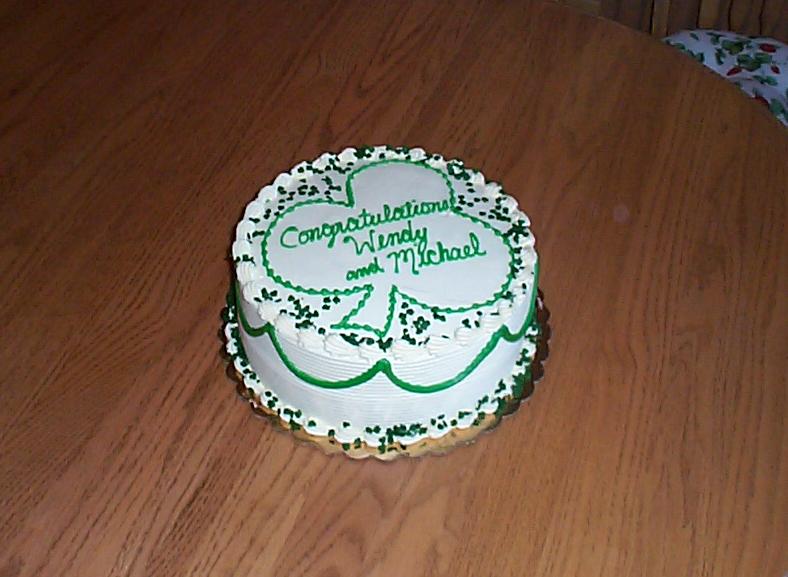 Our wedding cake
This is one of our wedding cakes. It's chocolate with raspberry filling. And, damn good, if I may say so!
Visit My Community Postings